EVERY BUSINESS NEEDS TO COMMUNICATE WITH CLIENTS ACROSS DIFFERENT CHANNELS.
The need a good copywriter to provide a package.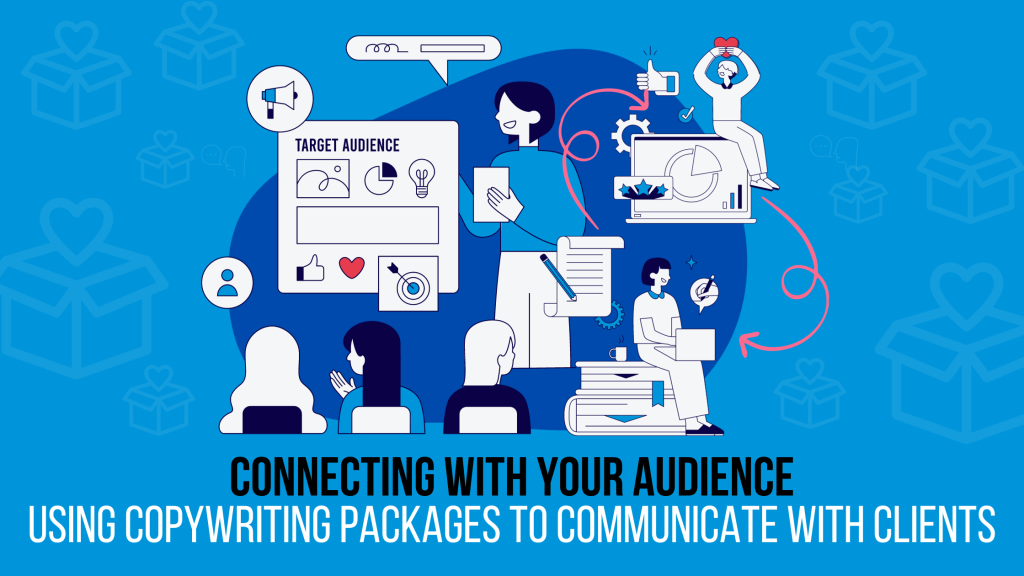 A well-rounded marketing strategy requires a comprehensive and balanced approach to promoting a product, service, or brand. It involves the careful integration of various marketing tactics and channels like website copy, newsletters, blogs, and podcasts to reach and engage with the target audience effectively.
Instead of focusing on the features of the client's product and services, the package should focus on its benefits, as opposed to features, the technical aspects of the product, such as size, shape, or color. Benefits on the other hand are the outcomes or results that the product or service delivers. Benefits for customers might include satisfaction, convenience, health, or happiness. Customers don't buy products for their features. They buy them for their benefits to make their lives better. That's why the package should focus on benefits, not features.
The packages come with different costs, depending on what the client chooses, but they all have to focus on brand, audience, market research, tone of voice development and SEO keyword research
The copywriter should maximize the value of the copywriting package by repurposing the content across different platforms. Whether the copywriter is writing for websites, blogs, social media, email, ads, or other platforms, the writer needs to optimize the copy for each channel and audience. Different platforms have different objectives, such as increasing traffic, conversions, engagement, or awareness. The copywriter should align the copy with the overall marketing strategy and brand voice. Some common metrics to track the copywriting performance are click-through rates, bounce rates, open rates, shares, comments, and sales.
The package should drive online traffic and engagement. It can give a branded story in blogs, newsletters, articles, website copy and podcasts.
A good copywriting package provides the client with sufficient flexibility as their needs will change. This flexibility provides businesses with versatility, cost-effectiveness, time efficiency, consistency, scalability, and access to expertise. A flexible package allows businesses to maintain a strong and coherent brand voice while adapting to evolving marketing needs.
Using copywriting packages effectively requires careful planning, communication, and collaboration to ensure that the content produced meets goals and resonates with the target audience.
Need a copywriting package. Call me on 0411.745 193 or email me at [email protected].