I have clients who have found podcasts are extremely useful tools to expand their reach in today's digital landscape.
The great thing about podcasts is that listeners can tune in on them anywhere from their computers, car, radio, tablets or mobile devices.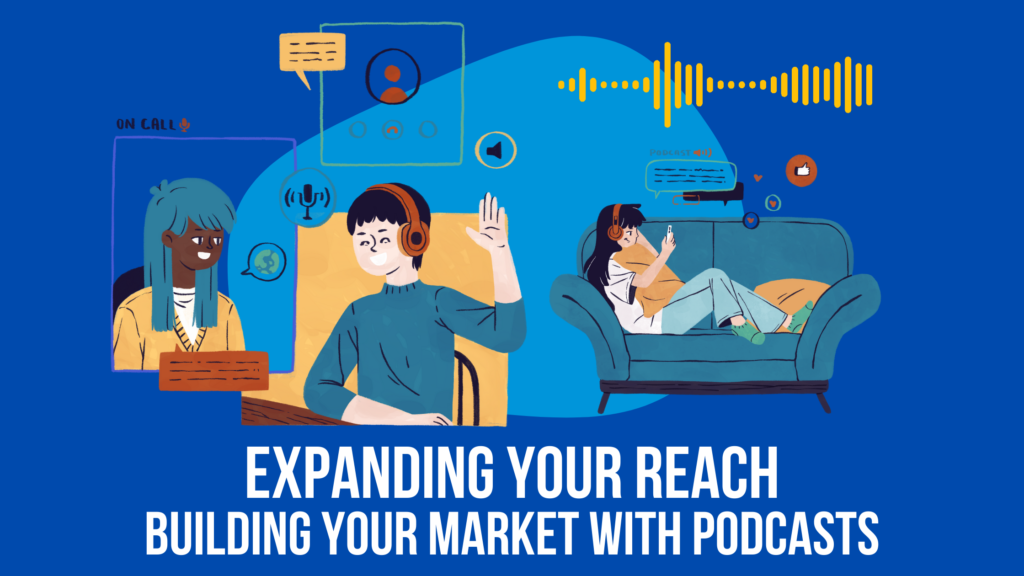 My clients have found that podcasts are an effective, portable, convenient and intimate way to deliver and produce content and build ongoing relationships with their customers, their community and their employees. But a lot of my clients were initially reluctant to try podcasting because they don't know the technology. They have turned to me because I have been podcasting for over a decade so I know the technology to help them.
Businesses need podcast because more Australians are listening to them. An Infinite Dial Australia report reveals that about 43% of the population aged 12 and over listened to a podcast in the past month. The figure translates to 9 million people. This was higher than the total reported in the US version of the Infinite dial study. But in both Australia and the US, nearly half the population are listening to podcasts.
The aim of the podcast is to help to help us build the brand of the business. The podcast is unlikely to be the single source that's going to transform my client's business. It's real aim is to increase brand awareness, build loyalty and trust. The podcast will reach my client's audience where they already are, and with listenership increasing year on year, we will be reaching new audiences that might not have considered my client's brand before.
We are creating the podcast to have a positive influence on the business and supporting the overall marketing purpose. Podcasts give us the opportunity to share my client's expertise in a conversational way. We can relate to their customers' needs while sharing the experiences of others like them, and give them insights into client's expertise. Having a podcast gives us a regular place in the ears of my client's prospects. Using the podcast and all the content derived from it allows us to increase the frequency that the brand lands in the prospect's ears and eyes. We could even bring my client's most engaged existing customer onto our podcast. This can build loyalty and admiration for my client's brand
Creating a good podcasts requires several components. First we need to work out why we need a podcast. Overall, goals give us a framework to align the podcast. For example, let's say the company wants to make a podcast with the goal of promoting their business. This goal already says two things. Firstly, their podcast needs to be relevant to their industry. Secondly, we need to consider how we can naturally incorporate promoting my client's services into the show. We need to find a topic relevant to why we want to have a podcast, we need to create niche. We need to give it a name, work out how long it should take and make sure we have all the right equipment and technology.
In terms of a platform, we can use my platform of Talking Business, which has 20,897 subscribers and it's growing, SoundCloud or Omny Studio.
Need a podcast? I'd love to hear from you. Contact me at [email protected] or phone on 0411. 745 193.