Financial planners don't have time to write copy.
They are more focused on delivering for their clients, or finding more of them. Financial planners have technical skills with unique industry knowledge to improve the wealth of their clients. They also have soft skills to attract new clients and retain the ones they already have.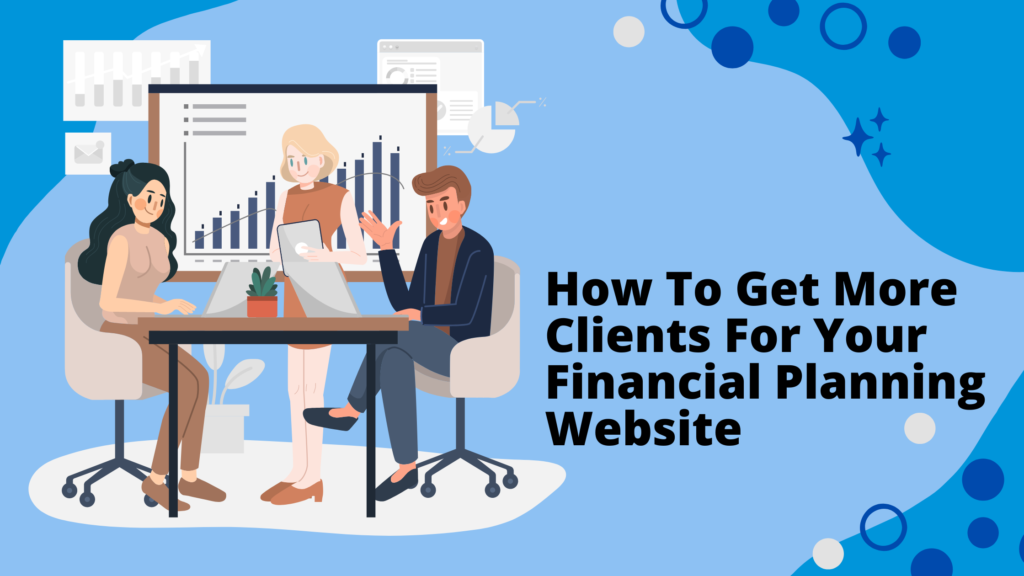 I help financial planners have more time for their clients and to attract more of them, by doing the copy for their website.
What some do to start with is they send me something that appears to have been taken off the internet, words about a company that's just like theirs.
That's a start. They are telling me what their financial planning business is about but it doesn't help them if I use that copy. If it's on the internet, it means everyone has seen it when they are reading about some competitor's company.
I make sure I write something in the financial planner's voice.
I also work to give the planner's copy a personality, which will talk in their customer's language. I write it to resonate loud and clear with the financial planner's voice.
People rarely read online. They are more likely to scan than read a website word for word.
This means I need to make the website scannable
I do this by:
Using bullet points
Writing in shorter sentences and paragraphs
Using headings and subheadings in bigger fonts to navigate the user
Getting straight to point
Cutting out fluff
Using images where I can
All this will make the financial planner's website more readable,
I also need to make the financial planner's website mobile-friendly.
With more and more people accessing sites on mobile, it is important to boost the mobile-friendliness of the website copy.
That always sees me:
Writing shorter sentences
Breaking my copy into smaller paragraphs
Using short descriptions and 'read more'
Using white space and colour shades to create chunks of content.
Where I can, I persuade the financial planner to let me insert relevant links in the copy. Doing this helps the financial planner's SEO and boosts rankings for their website,
As part of my service for the financial planner, I can also provide them with podcasts, blogs using SEO techniques and newsletters. All that can go on the financial planner's website.
If you need help getting copy for your Financial Planning website, contact me on 0411 745 193.