EVERY CLIENT'S BLOG IS A NICHE.
When I develop a niche blog, I focus on the client and the message they want to get out.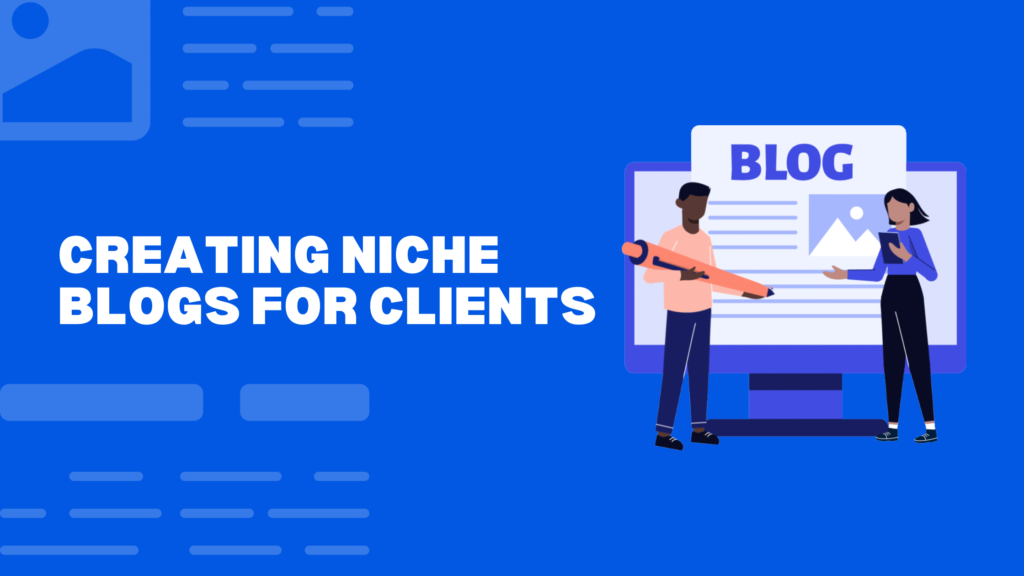 I write it for my client's customers, or potential customers, who want to read about something that will benefit their business.
So my first big client for the year was a recruitment firm and they wanted to recruit artificial intelligence developers and robotics engineers for the shipping industry.
This is an area I know well as I studied it at university.
First, my blog set out the challenges for the shipping industry.
These include the COVID-19 lockdowns, the sudden surge in demand with restrictions easing and government stimulus and delays in ports.
I then point out what artificial intelligence experts can do to help the shipping industry.
I then point out what artificial intelligence experts can do to help the shipping industry.
The artificial intelligence experts bring their skills to cut down on manual processes with AI and machine learning. They use advanced analytics and sensors with algorithms, with data inputs from multiple on-board systems, assisting crews in decision-making in real-time. They apply machine learning algorithms helping shipowners and crew in predictive maintenance. This allows them to detect anomalies related to on-board systems and equipment before they happen causing downtime. And they use AI to create navigation solutions, optimizing ship routing, cutting costs and fuel consumption.
Robots can be used for many purposes in the maritime industry. Robots can do cleaning and maintenance. We can also have fully autonomous vessels with no pilot, no captain and no crew on board.
For maximum SEO efficiency, I use keywords and links. And I always include a picture from Bigstock Photo.
If you need someone to help with your blog, talk to me. I can come out and talk to you about your business, what its challenges are and what makes it unique. I'll create a plan for you, free of charge, and we can then develop your blogs for the year.
Contact me on 0411 745 193 or at [email protected]