THE CHALLENGE FOR WEBSITES IS TO CREATE CONTENT THAT RANKS WELL IN SEARCH ENGINES.
With search engines scouring the internet for web pages, the content of the website should be fine-tuned to ever-changing algorithms.
The copywriter does it for the client with SEO (Search Engine Optimisation) writing.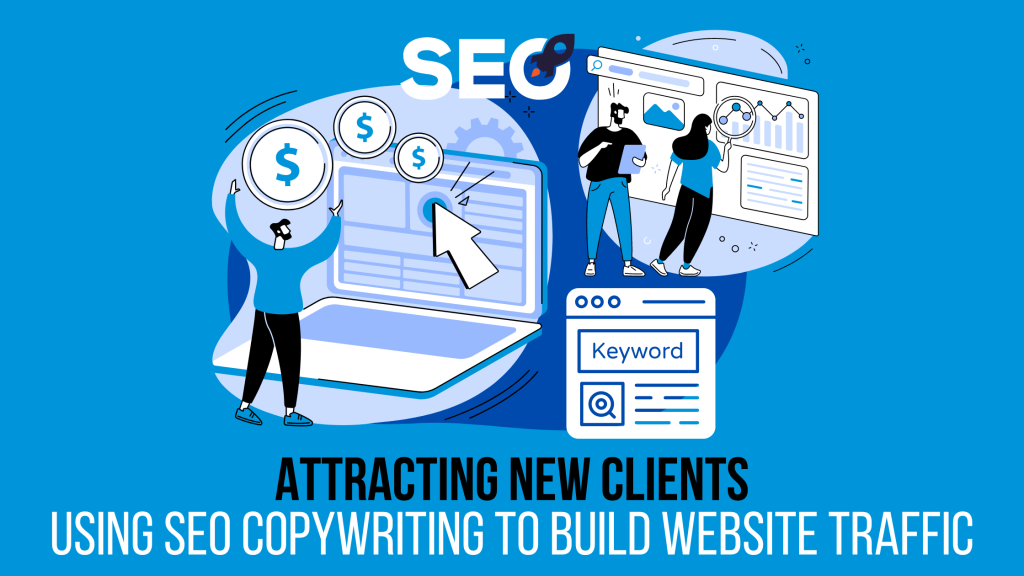 What is SEO writing? Put simply, it is a method that optimises the effectiveness of content for search engines and helps it rank higher than content from other sites.
For SEO purposes, the copywriter needs to focus on keywords. SEO keywords are terms added to online content in order to improve search engine rankings for those terms. In terms of SEO, the keywords are words and phrases that searchers enter into search engines to discover content. If you boil everything on your page — all the images, video, copy, etc. — down to primary keywords, you identify simple words and phrases. As a content creator, the copywriter needs the keywords on the page to be relevant to what people are searching for so they have a better chance of finding the desired content among the search engine result page (SERP) results.
The copywriter can use a keyword tool where they enter the keyword or website URL to find suggestions.
The copywriter should use backlinks for SEO purposes. External links connect to web pages on other domains and have a wider range of possible intentions. They provide wider context for readers. These links can support a claim in the copy. They can also cite or provide a source or recommend something. The links add authenticity. In each case, the backlink is on the page to provide additional value to the reader. Search engines recognize that the backlink has value and reward the target URL. They interpret the link as fully intentional. The search engines assume there's been some level of editorial assessment of the target webpage. That's why backlinks that point to your website indicate to search engines that your content has value. External links are among the most powerful ranking factors. They play a huge role in the success (or failure) of every website when it comes to organic search traffic.
Images are also important for SEO. Optimizing your images and videos make it easier for both search engines and people to find the website. Making that effort to optimize your images can provide you with a nice bit of traffic.
Want to put SEO onto your blog or website? Call me on 0411 745 193 or email me at [email protected].