Bookkeepers need blogs because bookkeeping is a crucial part of accounting that needs understanding.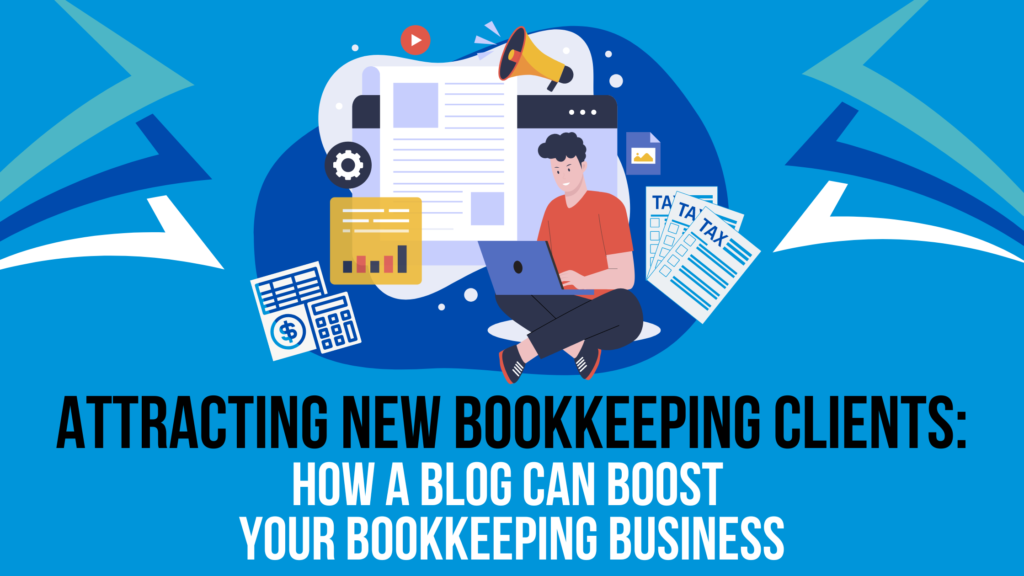 Many small business owners overlook the importance of understanding their business's financial situation and the necessary tax compliance and payment processes. That's where bookkeepers can step in and educate their clients on how to maintain organized and automated financial records throughout the year. And guess what? A blog is a great tool for achieving that!
So, the copywriter's role is to write blog posts for the bookkeeper's firm, capturing the firm's unique voice and style. By leveraging a blog, bookkeepers can effectively communicate with their audience and provide valuable insights and guidance.
The copy writer is there to write the blog for the bookkeepers' firm, using the firm's voice.
A blog from the copywriter will increase the traffic to the bookkeeper's website.
The copywriter will create a blog for the bookkeeper giving tips to clients on key issues.
These include:
Plain-English guides to complex book keeping principles
Seasonal or event-based information such as EOFY or the holiday season.
Tips and tricks to make tax compliance easier and more efficient.
How to get costs under control.
News – informed commentary on finance and accounting news or budget announcements, new tax laws and business subsidies.
'How -to' guides on anything, whether it's on payroll, or how to sell your business.
Templates to download like checklists and tax calendars etc.
Case studies with existing clients.
Insights into the latest trends.
The copywriter makes sure to use key words for SEO.
Using links is also important for SEO.
The copywriter should also add a royalty-free image for SEO.
Finally, the bookkeeper's blog needs a great call to action to convert visitors to leads and clients to promoters.
If you're a bookkeeper needing a blog contact me at [email protected] or on 0411 745 193.