EVERY CLIENT NEEDS A BIO, AN OPPORTUNITY TO TELL THEIR PROSPECTIVE CLIENTS ABOUT THEMSELVES. BUT A LOT OF THEM STRUGGLE TO DO IT. A LOT OF PEOPLE DON'T LIKE TALKIMG ABOUT THEMSELVES.
I have one client who runs a financial services firm. Very skilled and smart. She asked me to do her bio.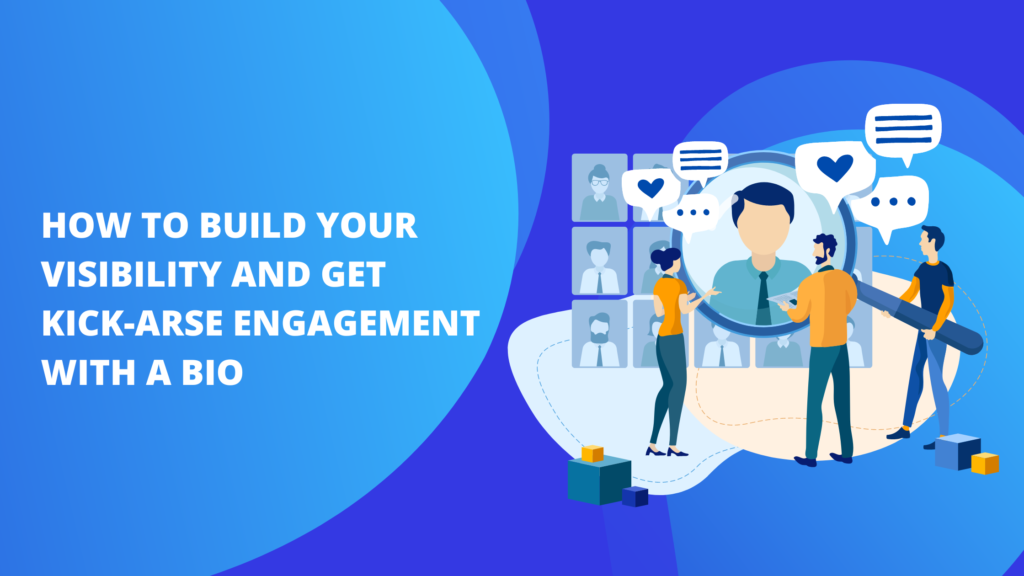 First, I got all the material from LinkedIn.
But LinkedIn only goes so far so I got a heap of other stuff from her work history on her CV and her academic background.
I needed to find out more, that she wasn't an ordinary number cruncher.
I needed to learn more about her personality, showing what her passions are and what she's like to work with. I asked her for all that. She is a very well-rounded person. Her passions are yoga, reading and travel. She has additional skill sets that sees her teaching accounting at universities. To round out the picture even more, she also does a lot of volunteer work in the community.
I needed to find out why she set up the company and what makes it stand out from its competitors. She explained to me that she is seeking to redefine the relationship between accountants and their clients. Most business owners, she said, only see their tax agents when lodgements are due. My client makes sure her team of accountants are proactive and they put in the extras to make a difference. Like extra time for business strategy planning, building process and controls that significantly improve P&L, like designing and implementing tax strategies in complex environments. All this is done for public, private and not-for-profit organisations. It's more than just lodgements.
Now we have a good biography. I was quite impressed because it showed her to be versatile, proactive and creative in addition to her being a good accountant. Not only can it go on her professional profile. It can also be fitted on to her website.
By drawing out her skills, interests and passions, I was able to show not only what she does but why she does it.
I want to find out what make my clients unique.
If you need kick-arse engagement with your bio, I am always here to give you the best. Contact me at 0411 745 193 or at [email protected].