Basically the key to any writing, whether it's copywriting, journalism, academic work, or just doing your own stuff is to do research.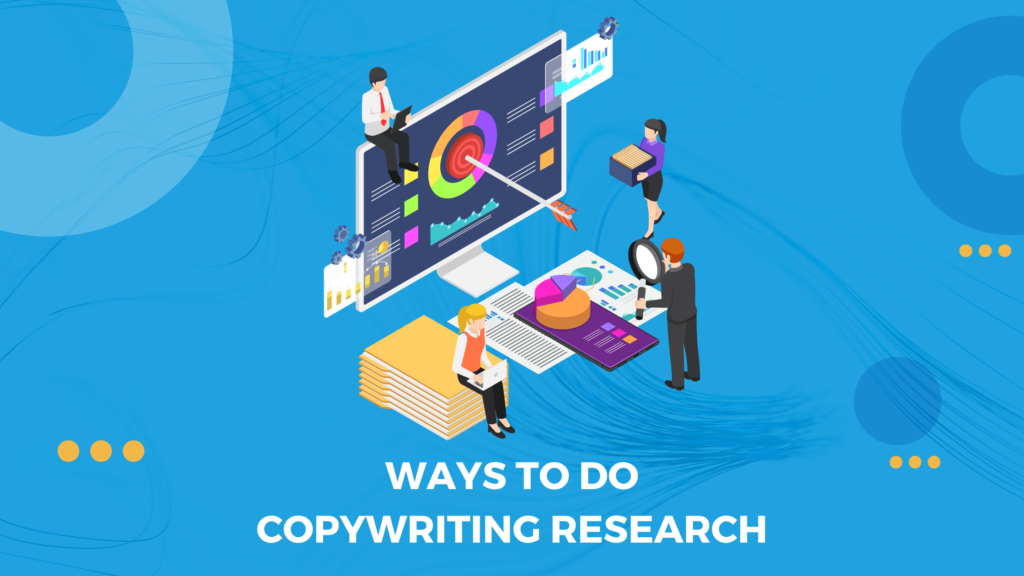 Now Google is all well and good but you can't overdo it. Remember, cutting and pasting is not research.
Google knows that and penalizes you if your content is a replica of someone else's. That makes sense, Google is efficient. It doesn't want to waste resources with several copies of the same content in its database.
Of course you have to research everything thoroughly. That makes the difference between good and mediocre content.
So how should you do it?
Target audience
For customers to read your content, you need to grab their attention quickly. That means you need to know your client's target audience. Check your client's website and talk to the client. To really get to know your client's target audience, scroll through your client's social media and in the comments section. Use those for some for your content.
Google
The easiest way to use Google is to go to the search bar and key in the words or phrases you are looking for. If you are looking for something specific, it is better to try an advanced search by going to settings. You can combine keywords or you can search by date or country.
Google Scholar
Google Scholar is valuable because it publishes numerous published e-journals in different subject areas. Articles in Google Scholar also include a bibliography or a list of references that you can use it you need to do further research.
Books
Books are great to use in combination with the Web. You can go to Amazon and download a sample of a book. You can use the use the information in the sample, or invest in the book. You can also read reviews from customers on Amazon.
Social media
Social media is good if you can't find what you are looking for on Google. Most social media sites have a search bar for phrases or relevant keywords. Remember to put a hashtag alongside the keyword.
Competitors
It is also a good idea to do research on what competitors are doing. It is important to see the content that they are producing on their blogs and websites. How much traffic are they generating from their content? A good tool to use is SEMRush. It's an SEO tool that does keyword research and tracks keyword strategy competitors use.
Interviews
Finally, you can interview your client to find out all the key issues and their pain points. The interview can be done on the phone, Skype, Zoom or even face to face.
Don't have time to do the research yourself? Contact me on 0411 745 193 or at [email protected]