Annual reports basically tell a story.
A great annual report turns it's information into an interesting story, using every storytelling tool.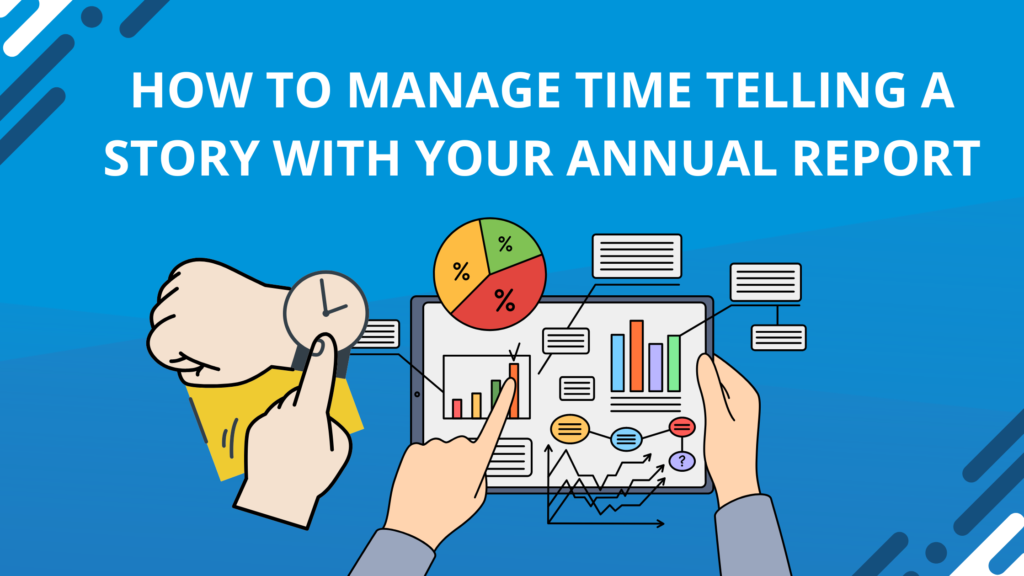 Clients say the problem putting annual reports together is that the information is coming in from everywhere. They struggle to find the time to do it. They tell me they don't have the time to identify areas that are the most important to their readers and stakeholders.
One chief operating officer told me that an annual report takes three months to prepare and they have to talk to 10 to 20 people. That takes up a lot of their time/
One CEO told me that the planning that goes into it is the difference between good time management and heart burn.
This is where I come in as a copywriter. I manage the time.
The first thing I do around the annual report is craft a narrative.
Is there a theme that influenced the client's business throughout the year? Was there a successful initiative that encapsulated their message? Did their business change in a significant way?
Doing that makes the report easier to digest.
I manage the time. I work with all the people, I do all the writing, I edit the copy, I make sure the company's story is being told, and I handle all the time management. I make sure the company is getting bang for the buck.
Behind all the numbers, I make sure that the annual report demonstrates the company's impact.
That means I tell stories that engage people who want more than just numbers. I highlight the impact of the company's accomplishments. How does its business affect individuals, other businesses, communities, or even the world?
I also humanise the brand by using images. These are photos of people, whether it's employees or customers. Or both. And I make sure there are lots of anecdotes to turn the report into a lively piece of content.
Struggling to find the time telling your story in your annual report. Come to me on 0411 745 193 or email me at [email protected].