Good copywriters know that connecting with an audience means more than talking solely about a business and its offerings.
We need to tackle the problems of our clients' customers.
That will ensure more traffic and help our clients get more customers and sales.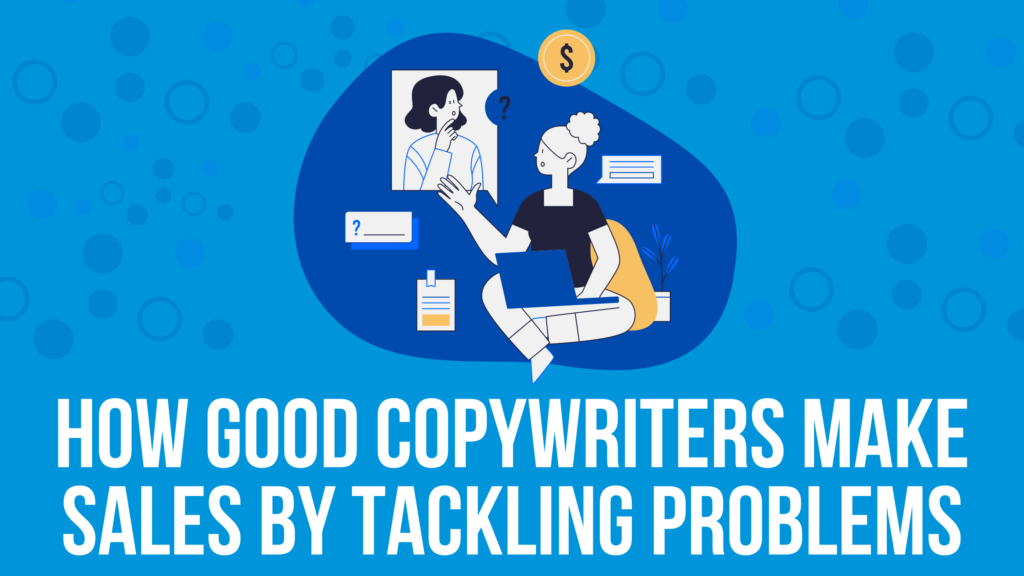 When you do this, you get through to your client's customers on three levels:
You build trust by reaching them on a human level
You keep the attention on the target audiences and their problem
You provide a meaningful solution without being too salesy
The important part is to understand the target audience, your client's customers, and know what their problems are.  
You need to do the research to identify their problems.
That means you need to know:
What problem your client's product or service solves
Why someone would need your client's product or service
If your target audience uses a competitor's product or service
How it makes them feel
What they hate about it
What is their primary concern with purchasing your client's product or service
You also need to focus on the benefits and solutions your client's product and service offers.
It's important to have a great headline that captures the reader's attention.
And you cap it off with a great call to action. Use action verbs and persuasive language to drive conversions and get more sales.
If you need getting more sales, come to me at [email protected] or call on me 0411 745 193.