The big headache for business every year is doing management reports.
How do they get on top of all that complexity?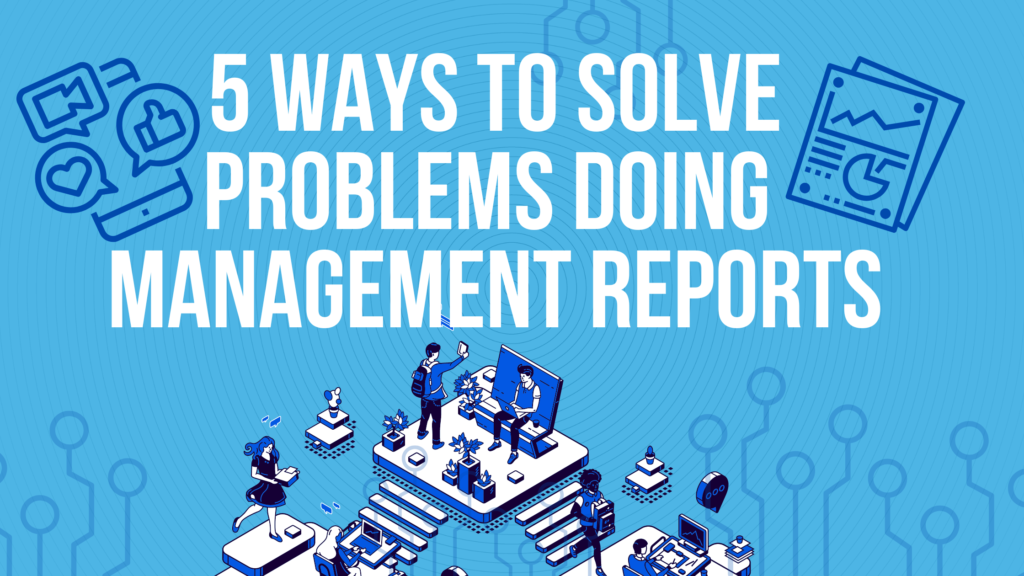 There is no doubt that these reports are causing a lot of stress. And who has the time? And the problem is there are many reports that management has to handle and they have to deal with specific issues that could be holding them back from perfect reports.
One big issue is data quality. The manual merging of data from many different sources and data bases in the company makes it difficult to integrate the various data sources. That's a major headache for CEOs. As a copywriter, I integrate everything.
Another problem is failing to paint a big picture. This happens when departments and managers sometimes get carried away providing intricate details with their day-to-day activity. As a result, they overload the report. As the copywriter, I edit everything carefully.
This is how I do management reports:
1. Focus on key areas
To bring it all together, I focus on five key areas: Strategy, Financials, Employees: Client/customer perspectives and Governance.
I make sure there is a paragraph on each.
2. Do research
Most reports will require me to collect data that directly relates to the relevant topic. I make sure to interpret and format the data so that people will understand. I will create charts, graphs or timelines that make the raw information easier to comprehend.
3. Identify key drivers
I make sure to identify key drivers.
These include sales revenue, gross margin, productivity, website views and customer inquiries, pipeline volume indicating sales leads and target goals, machine downtime, training sessions attended) and lag indicators, machine output and number of accidents.
I go into each in detail.
4. Accounting
I also make sure I make all the accounting issues are really clear.
This allows the company to report on key issues like pricing. Did they make more this quarter than last? Who are their most profitable customers? Do they have enough cash? Who are the most and least productive staff?
5. Checking data
I always make sure my information is accurate. I also carefully choose my words so that it can deliver the intended message to the target audience: management and the board. The report needs to be balanced with different arguments and ideas and the key information and arguments lead to the conclusion. Writing the report takes a lot of time and effort.
My methods work just as well with annual reports so if anyone needs any help with their   annual report, I can do that too:
I am an experienced research based writer so give me the data and I will turn it into a comprehensive report.
I have years of experience cutting through jargon and explaining things in ways easy to understand.
I am an experienced business analyst so I will identify areas that are the most important.
I have lot of experience, more than 20 years of working as a business and finance journalist for outlets like The Age, Sydney Morning Herald, The Australian, Business Spectator, AAP, Management Today, In The Black, Charter, and CFO. I have also worked for Pitcher Partners and William Buck and my clients today include Banking Day and PricewaterhouseCoopers. I also have a PhD.
Struggling to put together you Annual Report? Come to me at [email protected] or on 0411 745 193