ADVERTORIALS ARE AN EFFECTIVE WAY TO MARKET YOUR SMALL BUSINESS WITHOUT PAYING TOP DOLLAR FOR ADVERTISING.
What is an advertorial?
It is basically an advertisement in a well-established newspaper, magazine or website that is written in a way to make it look like an article.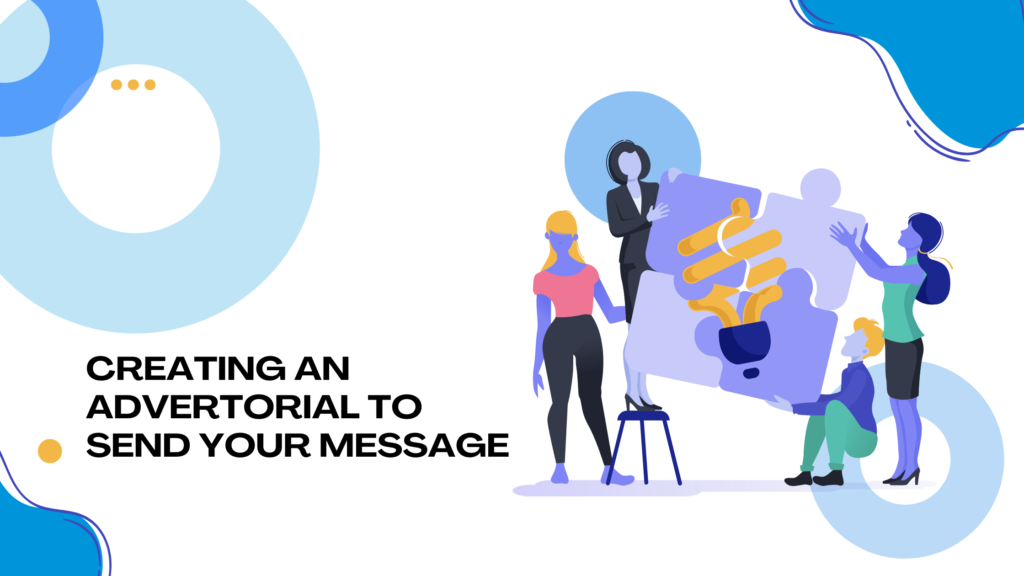 Only the client isn't paying for an ad. They are getting a message promoting their brand written as an article. The newspaper or magazine's makes it look like an article but it is designed to advertise a brand. An advertorial is the way companies can market their products in the pages of a newspapers, magazine or website without paying more money for an ad. It doesn't look like an ad but it has the same function.
There are some key rules.
I make sure to get all the facts down, write it in the company's voice, understand the intent of the people reading it and make sure the article contains the key words and product knowledge and clearly leads the reader down the path towards the intended destination.
I have a client, a prestigious finance sector magazine, with a distinct readership and I am doing advertorial for one of its advertisers. Only it's an editorial that my client has negotiated which means the advertiser is paying for an advertorial, which is cheaper than an advertisement.
The first thing I do is learn about the advertiser's target market. That also happens to be my client's target market, the kind of businesses that are reading my client's magazine.
I then conduct an interview with the client's advertiser. It wants an advertorial about compliance with anti-money laundering (AML) and Know Your Customer (KYC) legislation. I make sure I do my research on the advertiser and the issues.
I also make sure the advertiser knows in advance what questions I will be asking so they will be well prepared for the interview.
The interview tackles a pain point for the advertiser's target market of the advertiser and my client's target market. It also tells them the solutions.
Some of the solutions the advertiser is offering are technical, I have to put it in words that the reader will follow and not use abstractions like "data capture", "regulators' data requirements" and "risk-based approach". The advertorial after all is telling a story and readers identify with people, not with abstractions.
I also make sure it has a good headline which will get lots of attention.
If you need someone to develop advertorials for your magazine, newspaper or website, come to me at [email protected] or on 0411 745 193.