E-books are essential for business.
There are many good reasons why businesses have copywriters producing e-books.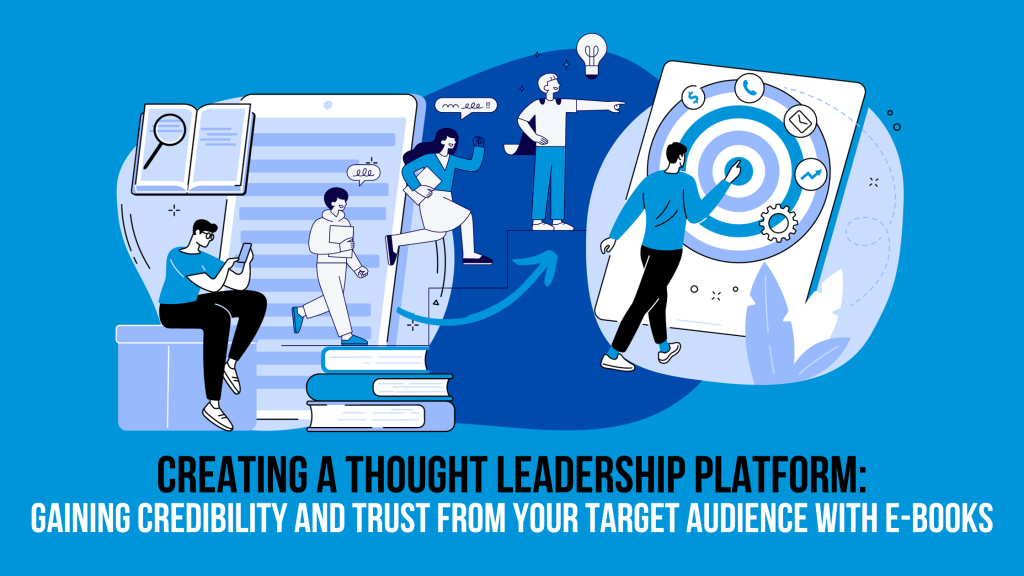 E-books establish companies as thought leaders, they are excellent tools for lead generation, and they help increase brand awareness.  
The business needs a writer to do that.
Being a good thought leader is about being able to not only show the expertise of the business on a topic, but to use that expertise to provide actionable advice to its audience. With the ability to do a deeper dive on a topic or problem than blogs, e-books are the perfect match for those businesses trying to establish thought leadership strategies. By sharing valuable insights and expertise in a well-researched and informative e-book, the entrepreneur can gain credibility and trust from their target audience.
The e-book is also important part of the content marketing strategy for the business. It allows the entrepreneur to provide in-depth information, showcase their expertise, and engage their audience. E-books can be used in conjunction with other content types like blog posts, social media, and webinars to create a comprehensive marketing plan. E-books are trending in the content marketing world with 20% of readers reading more e-books than hard copy books. Plus, they're easy to share, which is a great bonus. E-books act as lead magnets and can easily be weaved into any content marketing plan for lead generation – the entrepreneur will work smarter, not harder.
The e-book can also increase brand awareness. A valuable and shareable e-book has the potential to reach a wider audience and introduce more people to the brand. By sharing valuable and insightful content in an e-book, businesses can establish themselves as thought leaders and industry experts. This helps build credibility and trust among their target audience, making them more likely to engage with the brand and its offerings. When readers find value in the content, they are more likely to share it with others, thereby expanding the reach of the brand. Additionally, including the brand's logo, colours, and other visual elements in the e-book design reinforces brand recognition.
The e-books can improve the website's search engine optimization (SEO). By optimizing e-book titles, descriptions, and metadata, it can attract organic traffic and improve the website's visibility on search engines. The best way to capture the visitor's attention is to place an e-Book on the blog or website's homepage. The e-book also helps with SEO tactics such as email marketing, as you can ask people for their email address in return for the download link. This pays dividends in the form of new customers and increases market space.
The e-book can also be monetized, providing an additional revenue stream for the business. It can be sold directly or through online marketplaces, such as Amazon Kindle, and generate income. Remember that blockbuster film The Martian (starring Matt Damon)? It actually started as a humble self-published eBook. The book's author, Andy Weir, sold the novel as an Amazon Kindle book for 99 cents a copy. Before long, it was topping best-selling charts and Hollywood took notice and the author made heaps of money. However, to create a high-quality e-book, the copywriter needs to be willing to spend months (or even years!) writing it, and then proofreading and editing multiple drafts until it's up to scratch.
If your business needs an e-book, come to me at [email protected] or phone me on 0411 745 193.